Surroundings and places to visit
The convenient location of our chalet
Paseky nad Jizerou is picturesque village with cottages and chalets scattered along the slopes in the most beautiful part of the Krkonoše Mountains, which was not hit by commercialism, with its rich cultural and musical tradition. So, if you're thinking where to stay in Czech Republic as you can see it is not only about Prague and the other historical city, but also about beautiful countryside and nature.  
Paseky nad Jizerou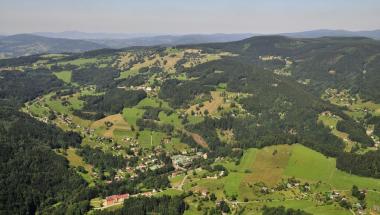 The village has own museum and serves as a crossroad of several hiking trails in the Krkonoše Mountains. In winter, Paseky is famous as a ski resort with good downhill and cross country trails. Other ski resorts are distant approx. 3 km in Rokytnice and about 8 km in Harrachov.
Rokytnice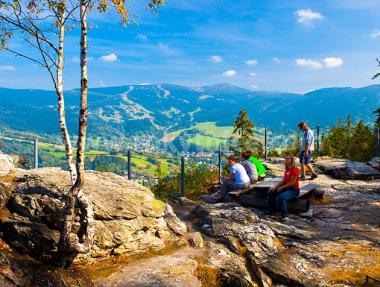 This Krakonoš' colony was established in 1574. It includes four picturesque parts: Upper and Lower Rokytnice, Františkov and Hleďsebe. During development, it was considerably influenced by textile and glass industry. It is a beautiful countryside – suitable for active and passive vacation and holidays – are the main attraction the town offers nowadays.
What can you see in Rokytnice and surroundings?
Harrachov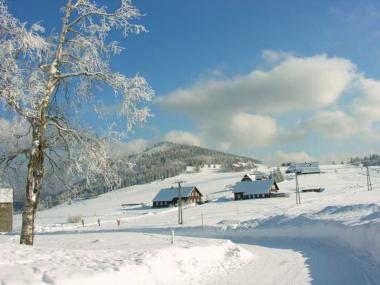 Harrachov is a well-known center of tourism and winter sports. The whole area is crisscrossed by countless hiking and biking trails, dozens of kilometers of groomed ski tracks and downhill slopes of all levels of severity.
In Harrachov and its surroundings, we recommend:
Příchovice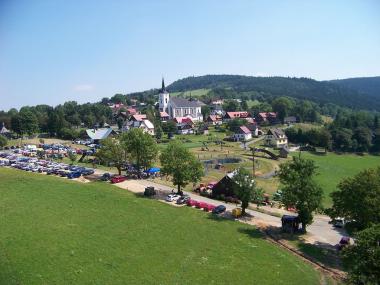 Příchovice is a small village hidden in the beautiful countryside between meadows, fields and forests bordered by the creek and river. For centuries the village has been living a rich life. Its boom, cultural and social life, material values – it is all work of people.
In Příchovice we recommend: